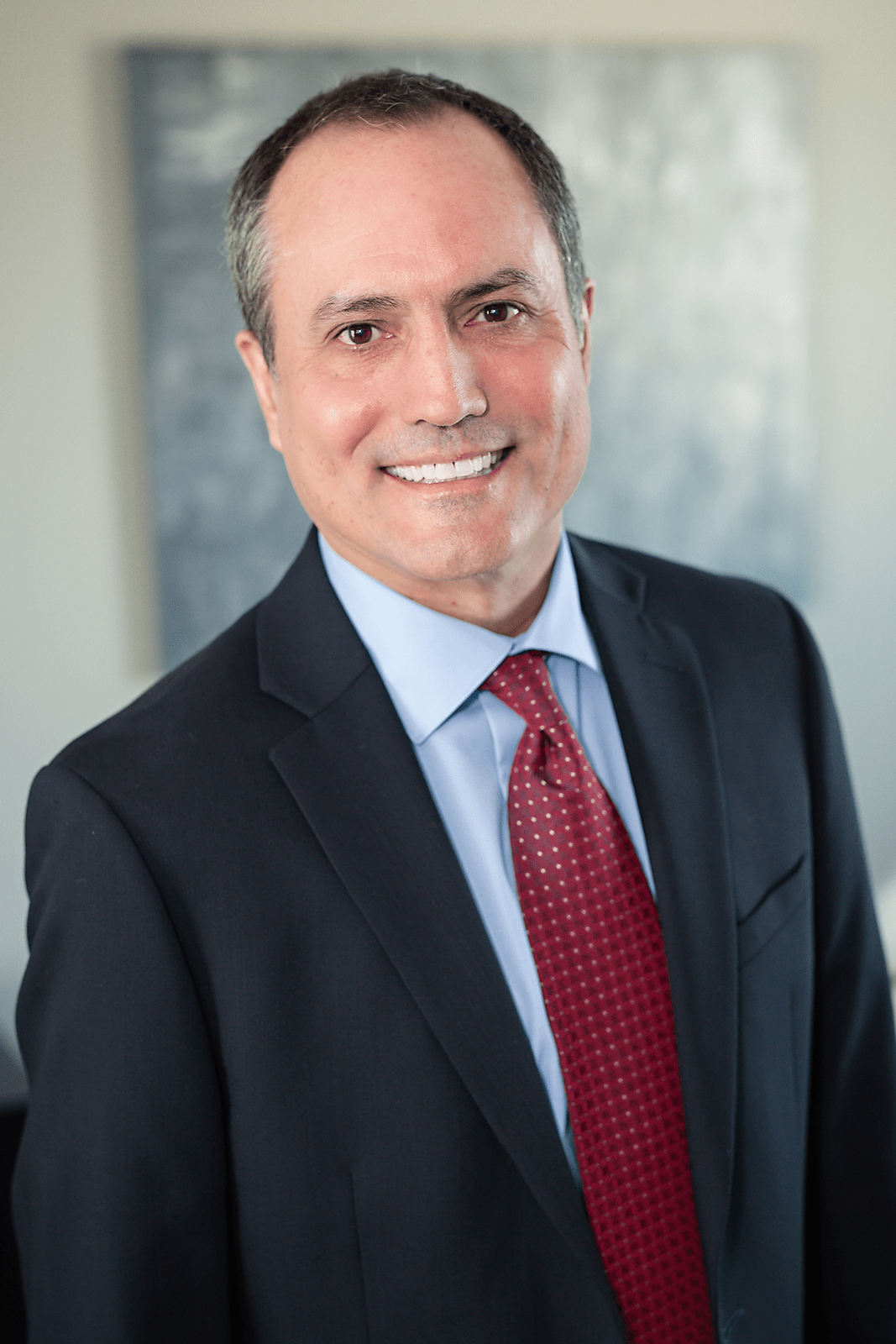 Rick Mauch
Realtor | Associate Broker
Offering Top Real Estate Services in a Comfortable, Relaxed Manner
I am an experienced licensed Realtor, Associate Broker, MBA, and Arizona resident since 1996.  I obtained my real estate license in 2005 and obtained my broker's license in 2010.  I have experienced the valley's tremendous growth over the years and consider myself very familiar with housing trends in Maricopa County.  I believe in honesty, integrity, and fairness in everything I do.  And work to protect and promote the interests of my clients.
If you are selling a home my extensive marketing plan gives you the opportunity to get the maximum value for your property.
I will help you prepare it for sale, beautifully photograph it, price it to sell, and help you negotiate the best possible price and terms when a buyer makes an offer.  I will help you through all of the inspections, disclosures, and appraisals.  If repairs are needed, I can help you source vendors and then close on the sale of your home.
For the past several years I have helped many friends, associates, and investors in a variety of real estate transactions.  I enjoy what I do and take great satisfaction in helping my friends and clients achieve their goals.  The Valley of the Sun is a great place to live and work and I believe in the area's continued prosperity.  Call me at 480-221-3149 to discuss your individual needs and let's see how we can work together!
Thanks again for choosing Rick Mauch as your source for professional real estate services.
I've known Rick for about 7 years and met him during my first year in AZ.  I was living in an apartment in Old Town Scottsdale and he has a property near my apartment so he is familiar with the area, plus he has a couple properties in the Phoenix valley area.  I was a first time home buyer which was very overwhelming!  I was also somewhat new in my job, it was our busy season and we were in year end so I was working a lot of extra hours.  I was very stressed home searching and trying to figure all the items out of being a new home buyer and getting a loan.  Rick was always willing to work around my schedule and we did most of our talking on the phone during evenings or weekends.  Of the properties we saw, we saw all but two of them on the weekends.  Rick was always patient when we were looking at a new property so I could look around at everything.  He would check some areas too such as under the sinks and the laundry areas/machines.  Rick was very knowledgeable in the whole process.  If he didn't know the answer to something that he hadn't seen before or wasn't familiar with (which was very seldom), he would reach out to his brokerage or someone else in that area that would possibly know the answer.  He also had recommendations for certain things such as inspection companies, moving companies, etc.  My apartment lease was coming up for renewal so I did not have months and months to look and find the perfect property.  We put my offer in about 5 weeks after I started looking and the home I got we saw on the first day of looking.  It was not my choice but the property I liked the best was through an I-Buyer which made the process much more difficult and made for a lot of extra research and phone calls for both Rick and I.  I am very happy with my home purchase!  Thanks Rick!
Rick either knew or found out, the answers to all my questions; always within 24 hours. He knew the process well, leaving nothing out. From showing the homes to me, as well as showing the one I purchased several times, he made himself available.
If you are looking for a real estate agent who is honest and has integrity, but who is not afraid to tell you how he sees it, then Rick is your guy. Rick is definitely client-focused, and willing to go the extra mile to ensure he covers all the bases that you want covered.
Rick was a very dedicated, creative agent, who worked tirelessly to get our transactions (both buying and selling) completed in a timely manner. He is very personable and willing to be flexible in terms of meeting our needs.
I owned a large condo in an area full of competing properties. My condo was "hard to sell" to say the least. Rick was patient, persistent, and got it done. He took care of every request and I am a very satisfied customer.
Dear Mr. Jones:
I recently had the pleasure of working with one of your realtors, Rick Mauch, and I wanted to write and let you know how pleased my family and I were with that experience.
My family and I contacted Rick because we were interested in leasing a condo at Optima Camelview near Scottsdale Fashion Square Mall, and we'd found a web page that Rick maintained specifically for that purpose.  That web page was extremely helpful to us as were trying to get a handle on what the community was like, lease prices, condo availability, etc.  Rick was happy to help us view available units, and extremely patient with us while we were doing so.  We found Rick to be extremely knowledgable about Optima Camelview and the areas around it, and expert in matters involving lease negotiations.  His outstanding experience and knowledge, calm demeanor and patience certainly helped to make the time that it took to complete the entire process much less stressful for my family and me.  When you combine all of that with the fact that Rick is also just a very nice person, I know we could not have made a better choice of a realtor to meet our needs.  I'm sure you already realize what a great realtor Rick Mauch is, and how lucky you are to have him as a part of your organization.
If you'd like to contact me regarding anything I've discussed here, please feel free to write back, or to call me at xxx-xxx-xxxx.
Sincerely,
I am an out of state (California) condo owner in Scottsdale, Az. Not being in the area presents some challenges when finding tenants, so trust, along with communication and ability, are huge factors. I have used Rick's services two times in the past 5 years and both times I found him extremely competent, communicative and diligent. Both tenants he found for me were throughly screened and both were excellent tenants, the second one still there. Everything was done quickly and precisely and could not have been easier on my end.
As another note, if and when I do sell my condo, I will be using Rick for the sale as well. Of course, I've worked with others in the area but I couldn't imagine using anyone other than Rick. Anyone doing residential real estate in the Phoenix area would be well served to use Mr. Rick Mauch. 5 stars!!!!!!
Rick was well informed, hardworking and responsive. He was easy to work with and I felt he kept my best interests as his top priority. Highly recommended!
Rick did a great job in a tough, competitive time. He understood my needs and patiently found a home that checked all the boxes. Will use him again, and recommend him to others.
Rick was an excellent Realtor! He was very attuned to what I was looking for in my next home, showed me homes that met my needs and was very supportive through the purchase process. He was responsive to my calls and always friendly and polite.
It was a pleasure working with Rick throughout my first home purchase. He is professional, amicable, and genuine. I would recommend Rick to anyone who is entering their homebuying journey!
My husband and I live in Santa Barbara and own a condo in Scottsdale that we bought as a rental property. Given that we live out of town, it was important for us to find a realtor who could help us from afar. I sent emails out to quite a few realtors who deal in Scottsdale rental properties. Rick Mauch was the first to respond. I called him, we talked and I ultimately hired him. What happened next was what earned him the accolades. Because of COVID-19 issues, I could not fly to Arizona to do a walk-through of the condo. Rick did that for me and took photos. He made recommendations that significantly improved the property. He kept me informed as to the showings. Ultimately, he found the perfect renters for us. ~ Ann and Ned ~ Santa Barbara, CA
Rick is a great guy who is super responsive and accessible. He listens to feedback well and tailors his searches and listings to your requests. Highly recommended!
Rick helped us find our house and it was a real pleasure to work with him. It was really easy to communicate and to meet. Rick is very knowledgeable and professional and he makes all the processes very easy even in this crazy house market. Thanks Rick!!